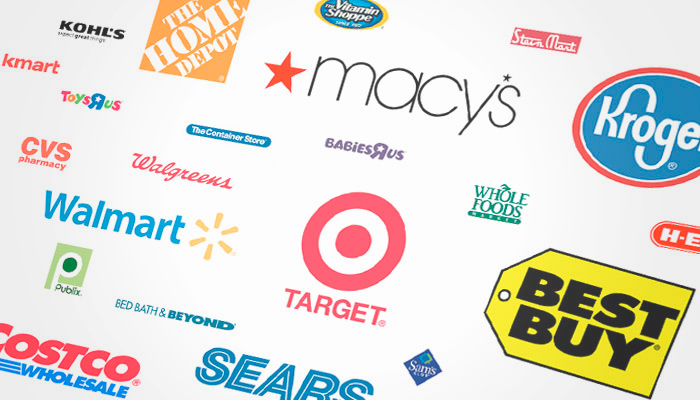 How To Bolster Post-Covid Profit Viper Thought Leadership #16
By Scott Benedict, Matthew Gutermuth, Antonio Coto Gutierrez and Monica Woo
 Five-minute read
"It's good news and unpredictable news," veteran retail executive Scott Benedict responded to the question of how grocery and mass merchandise retailers should navigate the post-COVID environment. Scott participated in the monthly Executive Advisory Board conference call of VIPER EA™, hosted by the company's CEO D.G. Hague.
SCOTT BENEDICT: In 2020, based on their earnings releases, major grocery and mass merchandise retailers had achieved positive comp store revenue growth, largely driven by impressive digital sales performance. For example: Target achieved +19.3% total comp store growth, including +145% digital sales growth. Walmart U.S. comp sales grew 8.6%, including +79% lift in online sales. Kroger's identical store sales without fuel were +14.1% and +116% in digital sales increase. Ahold Delhaize U.S. comp sales without fuel was +14.4%, and +105.1% in online sales growth.
D.G. HAGUE: All good news indeed. So, what's the unpredictable news?
SB: Well, in the "normalized" 2021, the challenge will be how grocers and mass merchandisers can match their 2020 growth rates, which were largely stimulated by temporary COVID-induced consumer behavior shifts such as stocking up on essentials, and cooking and eating at home.
MATTHEW GUTERMUTH: Building on Scott's insight, in 2021, retailers will be challenged on improving profitability, since sales growth will slow down, while the profit detractors will continue. Expansion in digital sales will continue to shrink margin. SG&A expense would unlikely decrease due to cost increases associated with health and safety measures and the $15 minimum wage.
ANTONIO COTO GUTIERREZ: Having been Dia Group's CEO, I know first-hand the pressure of having to deliver the same rate of revenue and profit growth year-over-year. VIPER EA's effectiveness in enabling companies to flow-through 1% to 3% of revenue to the bottom-line is a godsend for retailers striving to match their 2020 growth rates. Every retailer should leverage VIPER's proprietary data analytics platform and Machine Learning prediction models, to pinpoint profit drains by physical and digital channel, store location, SKU, operating function, vendor, external partner, fulfillment and distribution center. It's a no brainer! That's why I've joined VIPER's advisory board.
DH: Antonio, thank you for walking the talk.
MONICA WOO: For omnichannel retailers, maximizing the physical stores' profit per sq. ft. is #1 priority. Besides serving as a retail sales channel, the store is now also a fulfillment hub and delivery pickup depot for digital sales, as well as store-in-a-store for third-party brands. I love Target's partnerships with Apple, Ulta and Levi's. Given the stores' multiple roles and the complexity of fulfilling and delivering online orders any hour, any day and anywhere, it is even more challenging to forecast demand and optimize inventory. VIPER's unique data science helps retailers swiftly analyze data at scale across the enterprise. VIPER's Machine Learning models predict customers' purchase and promotional behavior, as well as optimize inventory, stock position and merchandising mix. VIPER is essential to positive performance.
MG: Furthermore, in an unpredictable environment, operational flexibility is critical. Field and corporate management need to be nimble in decision-making; whether it is store opening or closing, or redeployment of store personnel to different roles. For example, Target train the barristers of the closed Starbucks kiosks to pick and pack online orders. I am impressed with VIPER's capability in recommending timely and sound actions to improve productivity down to the store personnel and product level.
SB: With their data science and retail operating expertise, VIPER does all the heavy lifting in increasing the profit line, so retailers can focus on operating. I think that's a win-win.
DH: Here's another win-win. VIPER offers a $1 million Profit Improvement Guarantee™. We will deliver a minimum of $1 million in profit increase or pay the difference.
---
Scott Benedict is the CEO of Benedict Enterprises and Director and Executive Professor of Texas A&M Center for Retail Studies. Previously, he held senior positions at Walmart, Sam's Club, Best Buy and Groupon. Scott is a VIPER EA LLC Executive Board Advisor.
Antonio Coto Gutierrez was the CEO of Dia Group and led Dia to become a leading grocery chain in Argentina and Brazil. Previously, he served on the international management committees of Promodes and Carrefour. He is a business advisor and board member of listed and private companies, and is on University of Miami's LACI Advisory Board. Antonio is a VIPER EA LLC Executive Board Advisor.
Matthew Gutermuth is board director and Chief Operating Officer of iControl Data Solutions, as well as Chairman of the Board at GroceryKey. Previously, he was President/CEO of Safeway.com and was a member of Winn-Dixie's executive team who achieved their turnaround (2008-2012). Matt is a VIPER EA LLC Executive Board Advisor.
D.G. Hague is the CEO of VIPER EA, has served as an operating partner/advisor of several private equity firms, and board member to a number of for-profit and non-profit organizations. Des was formerly CEO & President of Centerplate, President of IHOP and of Safeway Corporate Perishables. 
Monica Woo is the CEO of WooWorks, which propels growth and invests in digital commerce, Artificial Intelligence and retail companies. Previously, she was President of 1-800-Flowers.com and Bacardi Global Brands, and was FreshDirect's (Ahold Delhaize) Chief Revenue & Strategy Officer. Monica is a VIPER EA LLC Executive Board Advisor.