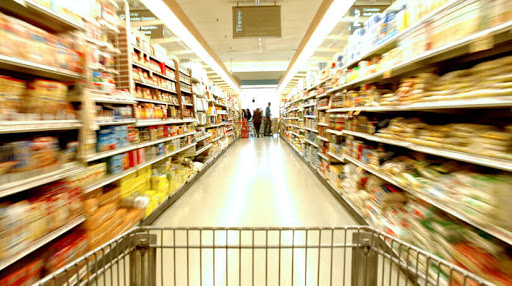 Accelerate retail profit post-covid Viper thought leadership #17
By Diane Ellis, D.G. Hague and Ruth Hartman
 Five-minute read
"Relentlessly identify profit opportunities and maximize them," counseled Ruth Hartman, board director of Centric Brands and former president of Lord & Taylor. She participated in VIPER EA's monthly Executive Advisory Board conference call, and responded to the question raised by the company's CEO, D.G. Hague: "As a retail leader, what is your #1 priority to achieve business success post-COVID?"
RUTH HARTMAN: As the economy reopens in 2021, the big challenge for grocers and mass retailers will be to match the 2020 sales growth rates, which was primarily spiked by temporary shifts in COVID-induced consumer behavior such as stocking up on essentials, and cooking and eating at home. For non-essential retailers such as fashion and apparel, the focus must be to recapture the sales, market share and customers lost during the pandemic. To fund sales growth initiatives, retailers will need to find every profit dollar.
DIANE ELLIS: Yes, retailers will need to leave no stone unturned in search of incremental profit, as most profit detractors triggered by the pandemic will continue even during recovery. The expansion in digital sales will continue to shrink margin. SG&A expense would experience additional pressure due to cost increases associated with health and safety measures and the $15 minimum wage. That is why, I am so impressed with VIPER's Rapid Assessment™ which is proven to uncover hidden profit and eliminate operational inefficiencies in just a few weeks.
D.G. HAGUE: At a seasoned retail operator, I know how each day matters. That's why VIPER has designed a fast and nimble three-step Rapid Assessment, to help retailers accelerate profit increase post-pandemic. Here's how it works:
 Step 1: Detect profit leakages comprehensively. VIPER combines state-of-the-art data analytics, Machine Learning predictive model, and accurately pinpoints profit drains by physical and digital channel, store location, SKU, operating function, vendor, external partner, fulfillment and distribution center.
 Step 2: Optimize inventory. VIPER enables retailers to rationalize under-performing products, and prioritize working capital and resources against the most productive SKUS. By unloading poor performing assets and inventory, retailers can generate cash to sustain and thrive.
Step 3: Maximize productivity down to store level. VIPER not only identifies incremental profit opportunities, but also, recommends practical actions to improve performance and productivity down to individual store personnel and product level.
RH: I love it! VIPER Rapid Assessment™  is a great tool not only for retailers, but also, for private equity and holding companies owning a portfolio of retail brands. By accurately and efficiently quantifying the incremental profit potential by each portfolio brand, the PE and holding companies can optimize the growth investment strategy.
DE: For omnichannel retailers, maximizing the physical stores' profit per sq. ft. is #1 priority. Besides serving as a retail sales channel, the store is now also a fulfillment hub and delivery pickup depot for digital sales, as well as store-in-a-store for third-party brands. Given the stores' multiple roles and the complexity of fulfilling and delivering online orders any hour, any day and anywhere, it is even more challenging to forecast demand and optimize inventory. VIPER's unique data science capability helps retailers swiftly analyze data at scale across the enterprise. VIPER's Machine Learning models predict customers' purchase and promotional behavior, as well as optimize inventory, stock position and merchandising mix.
RH: Furthermore, operational flexibility is critical. Field and corporate management must be nimble and expedient in making decisions such as store reopening or closing, and deployment of store personnel. I am impressed with VIPER's capability in recommending timely and sound actions to improve productivity down to the store personnel and product level.
DE: And I'm all about "show me the money". VIPER has been proven to flow-through 1% to 3% of annual revenue to the retailers' bottom line. Knowing that VIPER saved a Fortune 25 company $900MM, and is growing the bottom line one of North America's most profitable grocers, gives me tremendous confidence.
DH: VIPER works on a gain share basis, and only gets paid when the retailer increases profit. That speaks volume of our confidence. To help retailers thrive post-pandemic, VIPER is offering a $1 million Profit Improvement Guarantee™. We will deliver a minimum of $1 million in profit increase or pay the difference.
Diane Ellis is a board director and CEO of DME Advisory Group LLC. She is a board member of iAnthus. Previously, she was Brand President of Chico's at Chico's FAS, Inc., CEO of The Limited, and President of Brooks Brothers. Diane is a VIPER EA LLC Executive Board Advisor.
Ruth Hartman was named as one of the Top 20 Women in Retail 2020 and as a Woman2Watch in Business Disruption in 2016 and 2020. She is a board member of Centric Brands and an external advisor to Bain & Company. Previously, she was Lord & Taylor's President and the Senior Vice President/General Merchandising Manager of DSW Designer Shoe Warehouse Ruth is a VIPER EA LLC Executive Board Advisor.
D.G. Hague is the CEO of VIPER EA, has served as an operating partner/advisor of several private equity firms, and board member to a number of for-profit and non-profit organizations. Des was formerly CEO & President of Centerplate, President of IHOP and of Safeway Corporate Perishables.